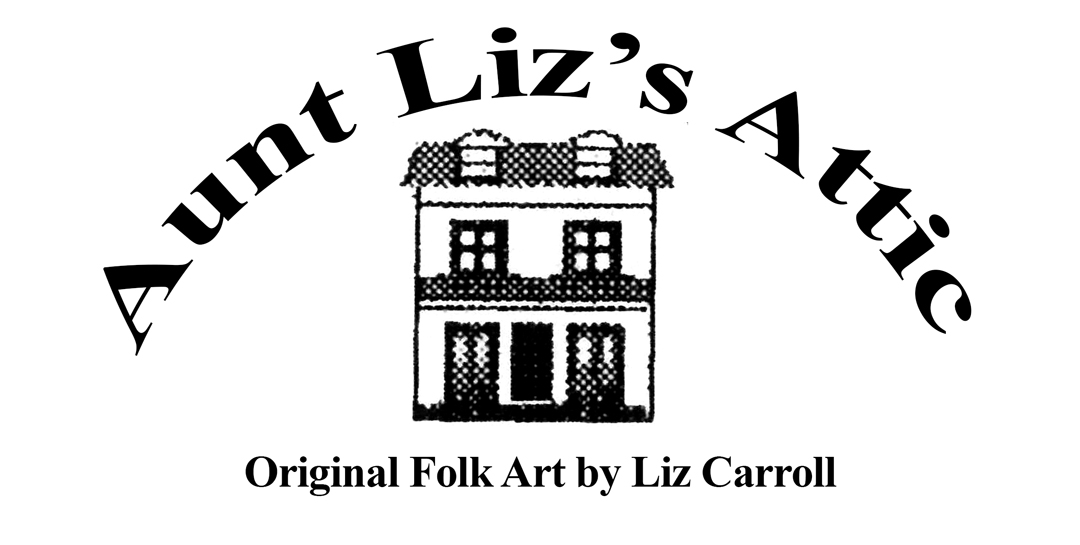 The work of the artist, Liz Carroll, evolved from her love of vintage
American quilts/textiles and antiques. She combined her passion for
collecting and creating and Aunt Liz's Attic was born. All of her
original designs are created in her New Jersey studio. Many pieces
include hand molded and hand painted clay faces. Some of these faces
utilize molds handed down from her mother, who was also an artist. Each
piece reflects her attention to detail and is hand signed by the artist.
A hang tag is attached with a short back story and an American Flag
sticker. She is proud to say that her work is "MADE IN AMERICA".
Thank you for your interest in Aunt Liz's Attic original folk art. By subscribing to our mailing list, you'll automatically receive updates on new product listings, "One of a Kinds".
Limited Editions and other special events. To be added to our email list just send us a quick email requesting that you be included.
RETAIL: Retail pricing is indicated in the Gallery. WHOLESALE: Wholesale orders are most welcome for all of our lines.
Please contact Liz via phone or email for details regarding policies, pricing and shipping.